Reasons for a name change can vary widely.  The reasons a for a name change could be as unique as snowflakes or fingerprints.  Sometimes a woman going through a divorce wants to change her name back to her maiden name, or someone with dreams of becoming a big shot movie director may want a name that is worthy of success.  The most common is a name change associated with a stepparent adoption or adoption in general.  Whatever your reason for a name change, the process of getting a name change in Florida is pretty simple and straight forward.  A name change is also a relatively inexpensive process.  Our experienced Jacksonville name change lawyers at the Law Office of David M. Goldman, PLLC can help.  The Process has three parts: (1) The Petition for Name Change; (2) Fingerprinting/Criminal History Check; and (3) The Hearing.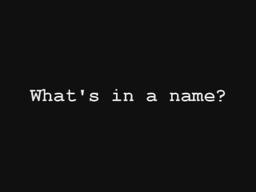 The petition submitted to the court must have certain information about the petitioner, including current name, the name you wish to use, prior addresses, mother's and father's names, professional license, information, criminal history, and bankruptcy information, among other things.  The petitioner must swear that his or her name is not being changed for some illegal or improper purpose, such as to escape an outstanding warrant or to avoid creditors.
A petitioner has to have his or her fingerprints taken and a criminal history records investigation done by the Florida Department of Law Enforcement (FDLE).  The results will be sent directly to the court.  Being dishonest about your criminal history can be a reason to have the Petition for Name Change denied.