An injunction (or protective order) can be a good way for there to be an immediate response when children need to be protected from any person, including a parent.  Many times, injunctions will come after the police and the Department of Children and Families are involved.  The injunction process is typically the quickest way for there to be court intervention, especially if the incident that necessitates the need of a protective doesn't not lead to an arrest of anyone.  There could be many reasons to seek an injunction for protection on behalf of a minor child.  This article will focus on abuse allegations.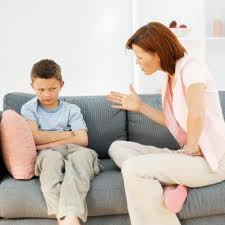 Whenever a child is subjected to intentional infliction of physical or emotional harm, child abuse has occurred, as defined by Florida Statute 827.03.  This issue comes up sometimes after divorces or in paternity cases where children go between mom's house and dad's house.  Of course, physical discipline is allowed, but going too far becomes a crime, and can also be the basis for having an injunction put into place.  Florida Statute 741.30 allows for injunctions in domestic violence situations; child abuse qualifies as domestic violence.
If one parent files for an injunction to get protection for their children, if granted, the injunction can control time-sharing and visitation until a family court can hear the case and determine what is best for the children.  An injunction court may limit the visits to supervised visits, or the court may stop visitation all together.