Equitable distribution in Florida during a divorce can be a frightening prospect.  What are the rules regarding distribution of assets of a trust in a divorce?  Does the divorce court have the authority to distribute trust assets?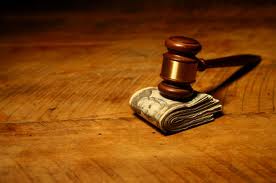 The appellate courts in Florida have addressed this issue.  The appellate court held that without consent from all beneficiaries to the trust, the trial court did not have the authority to distribute any asset of the trust.  See Sylvester v. Sylvester, 557 So.2d 599, 600 (Fla. 4th DCA 1990).  In Sylvester, the court held that the trial court's finding that the irrevocable trust, which was the only source from which the husband could comply with the judgment, could be terminated by husband at any time, was erroneous due to the court's failure to have all indispensable parties before it.  The trust would have to be before the court joined with the trustee and beneficiaries.
Similarly, in Minsky v. Minsky, 779 So.2d 375 (Fla. 2nd DCA 2000), the appellate court reversed the determination that trust funds are a marital asset and the resulting equitable distribution in a dissolution action.  The trial court incorrectly determined that because the parties had used the trust accounts as marital funds, the funds had "taken on the nature of a marital asset" and awarded the trust funds to the wife.  The appellate court indicated that, in effect, the trial court dissolved the trust created for the children's benefit and the husband as trustee and declared it a marital asset.  The court held that the trial court does not have jurisdiction to adjudicate property rights of nonparties.