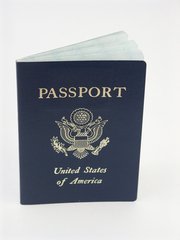 What do you do when you want a divorce but your spouse has left to go to a foreign country?  How do you serve your spouse with divorce papers?  It can be a very complex and scary process; even to a lot of lawyers.
To commence a divorce action, there must be personal service on a spouse, meaning that a copy of the petition may be served on your spouse by sheriff or certified process server at their usual place of abode with any person residing therein who is 15 years of age or older and informing the person of their contents.  The spouse may also be served at their employment in a private area designated by the employer after contacting the employer.  Service may also be made on a spouse doing business as a sole proprietorship at their place of business by serving the person in charge of the business at the time of service if 2 attempts to serve the owner have been made at the place of business.
International service of process is governed by the Hague Convention on the Service of Abroad of Judicial and Extrajudicial Documents in Civil or Commercial Matters and the Inter-American Service Convention "IASC," with an Additional Protocol.  There are some countries who are not a part of the Hague Convention and special rules apply for these countries.