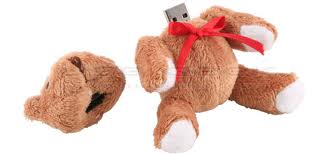 A concerned Nebraska mother learned the hard way that recording someone without his or her knowledge violates the Federal Wiretap Act. The mother and her father were hit with a combined $120,000 penalty for putting an audio recorder in the mother's daughter's teddy bear.
An article titled, "Modern Divorce: Wiretapped Teddy Bears, $120,000 in fines," details how the mother and grandfather wiretapped the child's father and inadvertently numerous other individuals with the hopes of gaining evidence to prove the child's father was abusive during his unsupervised timesharing with the child.
As a Jacksonville Family Law Attorney I know many people would like to gain as much evidence as they can against the opposing party in a divorce or child custody case. However, it is important to learn from the above mentioned mother and grandfather that recording someone without his or her knowledge is not only likely inadmissible in court it can also be illegal. Contacting a Jacksonville Family Law Attorney can be an important first step in a divorce proceeding.
For more information on the criminal repercussions of wiretapping in Florida contact Cynthia Veintemillas a Florida Criminal Defense Attorney and author of the Jacksonville Criminal Defense Lawyer Blog.