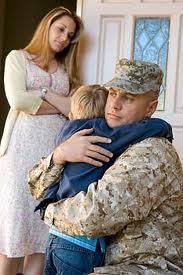 According to a recent post in The Wall Street Journal, divorce rates among military members are on the rise. Unfortunately, marriages involving members of the military encounter many distinctive challenges such as extended separation, potential physical or emotional injuries, extended separations due to active duty deployment ors difficulty readjusting to ordinary home life after deployment.
Unfortunately, military divorce can present many unique difficulties as well. Once of the unique issues that many Ponte Vedra Beach military couples who have experienced a military divorce is dividing up one spouses military pension. Depending on the length of time served and the rank achieved, military pensions can be substantial.
For a number of reasons, the non-military spouse may have a difficult time gaining full access to the military pension by Florida courts. In some cases, even if the non-military spouse was awarded benefits by the court, state and federal laws that regulate the distribution of military pensions may cause difficulties in the division process.
One of the most important steps to take is to consult a Ponte Vedra Beach Divorce Attorney. There are legal means for non-military ex-spouses to get their fair share of military pension in divorce. If you are facing a Ponte Vedra Beach military divorce, contact a Ponte Vedra Beach Divorce Attorney today.
To read the full Wall Street Journal article, click here.