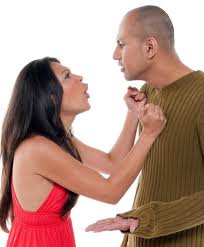 Domestic violence is a serious issue, and you should speak with the proper authorities as well as an Orange Park Domestic Violence Attorney if you have been a victim. But you may need to go a step further and have the court grant a protective order or an injunction preventing the other person from contacting you. This allows the police to arrest the person if he or she violates certain provisions of the court order. If he or she is arrested they could be looking at misdemeanor criminal charges placed against them.
However, what exactly does Florida law define domestic violence as in order to get an injunction?
"Domestic violence" means any assault, aggravated assault, battery, aggravated battery, sexual assault, sexual battery, stalking, aggravated stalking, kidnapping, false imprisonment, or any criminal offense resulting in physical injury or death of one family or household member by another family or household member.
Now that you know the definition of domestic violence, you need to know what standard do you need to meet in court.
The case of Oettmeier v. Oettmeier, 960 So. 2d 902, (Fla. §2d DCA 2007), speaks directly on this topic. In this case the wife sought a domestic violence injunction against her husband. Said injunction was granted by the Circuit Court. The husband appealed and the Second District Court of Appeals held that competent, substantial evidence did not support the finding that the wife had an "objectively reasonable fear of imminent domestic violence". The case holds that if fear alone is the "reasonable cause" alleged to support the injunction, then not only must the danger feared be imminent but the rational for the fear must be objectively reasonable as well; absent this objective reasonableness, the Petitioner's belief is unsubstantiated speculation that does not support the entry of an injunction.
If you're seeking to obtain an injunction contact an Orange Park Domestic Violence Attorney today to schedule a free consultation. Night and weekend appointments available.
Serving the areas of Jacksonville, Jacksonville Beach, Orange Park, and St. Augustine.