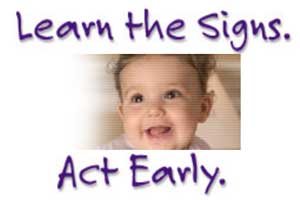 According to the Centers for Disease Control and Prevention one in every six American children now has a developmental disability, which is a 15% increase since 1997.
The Los Angeles Times further reports that the increase is due to the rise in the prevalence of attention deficit hyperactivity disorder (ADHD), and is based on reports by parents during a phone survey. But because ADHD has become a catchall phrase for a variety of behavioral problems in schools and elsewhere, it is not clear whether the increase represents a real upsurge in such developmental delays or simply parental and physician attribution of old behaviors to a disorder that might be treated with drugs.
Developmentally disabled Floridians living in Jacksonville and the surrounding area, suffer from retardation, cerebral palsy, autism, spina bifida and Prader-Willi Syndrome. To qualify under the Florida Statutes as an individual with a developmental disorder, the syndrome or disorder must manifest before the age of 18. The disability must further constitute a substantial handicap that can reasonable be expected to continue indefinitely.
If you have a developmental disability or know someone who suffers from a disability and would like information as to how Florida Law may facilitate you or your loved one, contact a Jacksonville Guardianship Attorney.