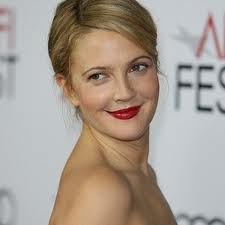 Since I just wrote about the top ten most expensive celebrity divorces, I figured why not go ahead and write about the shortest celebrity marriages. This topic may not have that much to do with my job as a Fleming Island Family Law Attorney, but it is interesting nonetheless. See the list as follows:
Actress Drew Barrymore married comedian Tom Green on July 4, 2001. Less than six months (166 days) later, Green filed for divorce.
"One Tree Hill" actors Chad Michael Murray and Sophia Bush were married on April 16, 2005 and separated five months later, merely 163 days after they said their vows.
On Aug. 31, 1994 late singer Aaliyah and R. Kelly were secretly married. The marriage was annulled by Aaliyah's parents 114 days later as Aaliyah was only 15 years old.
Nicolas Cage and Lisa Marie Presley were married in 2002. They made it less than four months or 108 days before filing for divorce.
Kim Kardashian and Kris Humphries filed for divorce on Halloween, after a mere 72 days of marriage. Their wedding was believed to have cost an astonishing $10 million dollars.
American Pie actress, Tara Reid, married Zack Kehayov in Greece. Just 68 days later Reid stated the marriage was never official because it wasn't made legal in the U.S.
At 19-years-old Drew Barrymore married bar owner Jeremy Thomas. She filed for divorce a mere 39 days later. This is Drew's second appearance on this list. And present news reports have her currently engaged to Will Kopelman, her art consultant. Only time will tell if Drew will make her third appearance on the list of the shortest celebrity marriages.
Singer Sinead O'Connor announced on Dec. 27, 2011 that she was divorcing her fourth husband after just 18 days of marriage.
Actress Ali Landry and actor/host Mario Lopez were married in April 2004, but the marriage was annulled after 18 days when Landry discovered Lopez had been unfaithful.
Eddie Murphy and Tracey Edmonds married on January 1, 2008 in Bora Bora, but never had a legal ceremony. They split when they returned the United States just 15 days later.
NBA Hall of Famer Dennis Rodman and Carmen Electra were married in 1998. They divorced after 10 days.
Cher Bono filed for divorce from rock singer Gregg Allman in 1975 only 9 days after their wedding.
Pop Star and Icon Britney Spears married childhood friend Jason Allen Alexander at about 5:30 a.m. on Jan. 3, 2003 at a Las Vegas wedding chapel. The two filed for an annulment after 55 hours of marriage.
And the shortest celebrity marriage goes to…..Actress Zsa Zsa Gabor. Zsa Zsa was married to Felipe de Alba for less than 24 hours in 1983. The marriage was annulled because Gabor's marriage to Michael O'Hara had not been properly dissolved.
Whether you are seeking a divorce from a short term or long term marriage, contacting a Fleming Island Family Law Attorney should be your first step towards the single life.
Call (904) 685-1200 to schedule a free consultation.
Law Office of David M. Goldman serves the counties of Duval, Nassau, Clay and St. Johns.