When parties come to family court in Florida for paternity, dissolution of marriage, or child support proceedings, income of the parties can become very important in calculations and is examined closely. There may be certain situations where one parent is working overtime to make additional money, whether it be to pay support or to supplement income because of a lack of support being received. Can working overtime be a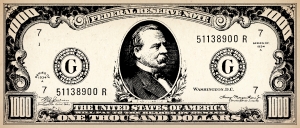 problem in your family court case?
Florida Statute § 61.30(2)(a) indicates that gross income shall include, among other things, bonuses, commissions, allowances, overtime, tips, and other similar payments.  Child support will be calculated from net income, so it is important to get all allowable deductions as accurate as possible.  For purposes of child support, the court must impute income to a voluntarily unemployed or underemployed parent unless the lack of employment is the result of the parent's physical incapacity or other circumstances beyond the parent's control.  The court has to state the exact amount of gross income it is imputing to a parent. See Shrove v. Shrove, 724 So.2d 679 (Fla. 4thDCA 1999). Regular overtime or second-job income is included unless the court specifically finds that the opportunity to earn overtime will not be available as an income source in the future.  See Butler v. Brewster, 629 So.2d 1092 (Fla. 4th DCA 1994).
Therefore, it can be possible that overtime and second-job income can be used to calculate child support and the court won't make a finding that the income source will not be available as an income source in the future, making child support higher or lower depending on the circumstances. Contact an experienced Jacksonville Family Law Attorney with the Law Office of David M. Goldman, PLLC for a consultation.