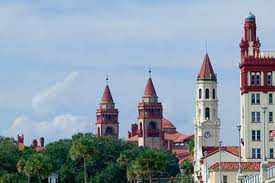 Many couples considering divorce are concerned that beginning divorce proceedings will mean that they have to put their lives on hold while their lawyers drag them through months of court battles, legal struggles and attorney fees. Not all divorces have to proceed this way. Many couples considering divorce are exploring the concept of uncontested divorce. Uncontested divorce is a fresh approach to divorce, one without the strain and discord normally associated with a traditional divorce.
In an uncontested divorce an attorney will draft a Marital Settlement Agreement, which identifies and addresses all issues between the divorcing parties including division of their mutual debts, properties, definitions of alimony, etc. Both parties consent to and sign the document which will be filed with the court. The Court adopts the agreement and enters it as part of the Court's divorce decree of Dissolution of Marriage.
If you are considering a St. Augustine Divorce, it may be in your best interest to enlist the guidance of an attorney. An experienced St. Augustine Divorce Attorney can prepare and help you and your spouse carry out an uncontested divorce that is simple and affordable. If you think an uncontested divorce may be right for you, contact a St. Augustine Divorce Attorney today for a complimentary consultation to discuss your options.