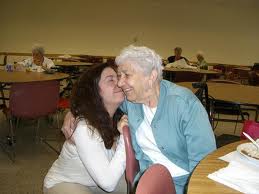 A Florida guardian is a person appointed by the court to act on behalf of a person who is either a minor, elderly or incapacitated (the "ward"). In Jacksonville and Orange Park there are unfortunate instances when an unsavory guardian entrusted to protect the ward is actually the person exploiting the ward by draining finances or not providing for the best interest of the ward. There are also situations, when the court appointed guardian may isolate the ward from other family members and caring friends.
The Florida Guardianship Statutes provide numerous reasons which provide for the removal of a guardian. Legal issues must be researched as to the best course of action when commencing a termination. Termination of a guardian is often a complicated procedure which is best handled by an experienced Jacksonville Guardianship Attorney.
Fortunately, Florida law provides for several safeguards in which to notify the court of guardian abuse, and which allow the court to take the necessary actions to protect the ward and the ward's assets. If you believe that an elderly or incapacitated ward is undergoing abuse or exploitation from a legal guardian, discuss your situation with an experienced Jacksonville Guardianship Attorney .