In Simmonds v. Perkins, No. SC17-1963 (Fla. 2018), the Florida Supreme Court decided to take up the question of whether a biological father is entitled to rebut the common law presumption that the mother's husband is the legal father of a child born to an intact marriage, where the mother or her husband object to allowing such rebuttal.  The Court held that the biological father may rebut the presumption of legitimacy when he has "manifested a substantial and continuing concern" for the welfare of the child.  The presumption of legitimacy may be overcome by a "clear and compelling reason based primarily on the child's best interests."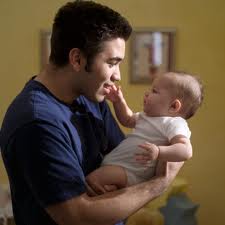 This case involved the child's mother, Treneka Simmonds, and biological father, Connor Perkins, and their daughter.  When Perkins and Simmonds were together, Perkins was never told Simmonds was married to a man named Shaquan Ferguson.  When Perkins did find out Simmonds was married, she told him she was married for "immigration purposes" and was going to get a divorce.  Perkins was there when the child was born, taken the child to the doctor, enrolled the child in daycare, and even had sole physical custody for awhile.  The child called him "daddy."  Perkins' mother is also known as her grandmother.
Perkins decided to file a petition to determine paternity, timesharing, and child support.  Simmonds moved to dismiss the action based on it being barred by the common law presumption of legitimacy because Simmonds was married to Ferguson.  Perkins then added Ferguson as an additional party, amended his petition to seek disestablishment of Ferguson's paternity, and alleged it would be in the child's best interests for him to be recognized as her legal father.  Ferguson also moved to dismiss under common law.  The trial court dismissed Perkins' petition because of previous Fourth District precedent stating that the putative father cannot seek paternity when the child was born in an intact marriage and the married woman and her husband object.
Perkins appealed to the Fourth District, who reversed stating that the presumption of legitimacy is merely a presumption which may be rebutted in certain circumstances. Simmonds sought review of the decision to the Florida Supreme Court.
Paternity is an extremely important issue and you need an experienced Jacksonville paternity lawyer to knowledgeably and accurately argue your case.  Contact the Law Office of David M. Goldman, PLLC for a consultation today to learn your rights as a parent.