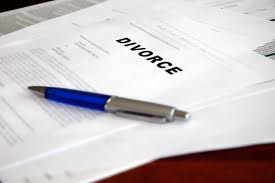 Many divorces in Florida begin as "uncontested," meaning both parties agree that divorce is appropriate and they want to work out an agreement and get the whole situation behind them as soon as possible.
A Jacksonville Divorce Attorney can help you through this process. In order to file an uncontested divorce, at least one party must be a resident of Florida for at least 180 days (6 months) prior to filing. If the parties remain agreeable, the judge can sign off an agreement within as few as 20 days of filing the initial divorce petition.
In the ideal world, both parties will get what they want and the divorce will be granted relatively quickly. But unfortunately, uncontested divorce does not always work out that way. Parties often find they disagree about important aspects of the divorce. Whether it's a fight over the house, the kids, the car, or the dog, obtaining an uncontested divorce is often not as simple as the parties would like.
A Jacksonville Divorce Attorney can guide you through negotiations and other proceedings that are probably unfamiliar to you. The results of these proceedings will have a lasting effect on your entire life; it's important to have someone on your side who can help you obtain the results you want.
Whether it's an uncontested divorce or not, a Jacksonville Divorce Attorney can help you through the process. Contact an attorney today to discuss your situation.