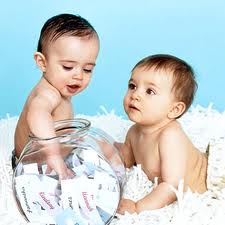 As a Jacksonville Name Change Lawyer, I know how to legally change an adult's name, and I have previously blogged on this topic. However, many individuals also desire to legally change the name of a minor child.
Getting a minor child's name changed is quite similar to changing an adult's name. After filing a "Petition for Change of Name" with the court, each adult Petitioner must have their fingerprints submitted for a state and national criminal history records check. Once the criminal records check comes back clear a Final Hearing may be scheduled before a Judge.
Although the process sounds relatively simple, there are issues that may and often do arise in which a Jacksonville Name Change Lawyer's experience and knowledge become extremely beneficial. For example, if one parent is seeking to change the name of a minor child, but the other parent is nowhere to be found, it may be necessary to either get the absent parent's consent to the name change or personally serve that parent or serve that parent through constructive service. In these situations, the assistance of a Jacksonville Name Change Attorney is priceless.
Contact Law Office of David M. Goldman at (904) 685-1200 to schedule a free consultation today! Available nights and weekends.