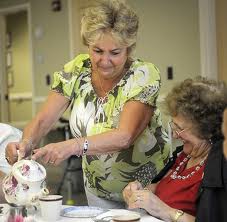 A Florida Guardianship is an arrangement sanctioned by the Probate Court in which a person appointed by the Court (the guardian) takes responsibility, and has a duty of care towards another individual (the ward). Advances in medical care, and life-prolonging techniques have led to increased longevity, resulting in many Floridians living longer. This makes it more likely for disability to set in, as the more one ages, the more likely that person will suffer from mental or physical disabilities.
A Fernandina Guardian becomes necessary when the elder person is no longer able to care for his or her self or can no longer manage finances. A guardian can be appointed to look after the person (residential and medical decisions), the person's property (real and personal property) and financial matters, or both.
An advantage to a court-supervised Florida Guardianship is the presence of the court as a "guardian angel" for the incapacitated individual and the family. The Florida Guardianship statutes are designed to confer on the guardian only those rights and duties necessary to ensure the well-being of the ward. If you are one of the many in Fernandina Beach who are caring for and assisting an elderly parent, relative or friend, it may be important to discuss your situation with a Fernandina Guardianship Attorney who can you advise you depending upon your particular circumstances.