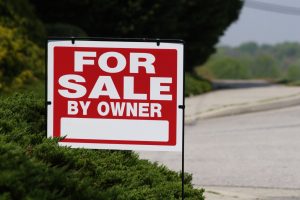 What happens to real estate or property that you jointly own when you get a divorce in Florida?  How does the Court handle your property when you and your spouse can't agree on what to do?  How can it be distributed between you and your spouse?  In divorces, the court will partition your property absent an agreement as to the contrary.  Partition means simply "to divide into parts."
The Court cannot order partition of your property without it being alleged in your dissolution of marriage petition.  Florida courts have long held that a judge may partition the jointly-owned property of the parties in a divorce action only if the due process requirements of Chapter 64, Florida Statutes, relating to partition are met.  See Sanders v. Sanders, 351 So.2d 1156 (Fla. 2nd DCA 1977).  The complaint for partition can be incorporated into a divorce petition and no separate filing is needed.  F.S. § 64.041 specifies that the complaint must allege a description of the property, the names and places of residence of the owners, and the share held by each owner.  The partition complaint must be filed in the county where the property is located.
Typically, the parties will agree on a real estate broker to list the property for sale at current fair market price and the parties will split the proceeds according to the parties' interest in the property (taking into account the costs and expenses put into the property) unless an agreement is made for one party to refinance the home and pay the opposing party their share.  After a divorce, property automatically converts into a tenancy in common and each owner has the right to sell, lease, or mortgage their interest in property.  See F.S. § 689.15.
Under F.S. § 64.061, where property is divisible, after a judgment of partition is made, the court shall appoint three suitable people as commissioners to make the partition, and can be agreed upon by the parties or appointed by the court.  These commissioners will issue a report to the court and, after hearing any objections, the court will enter a final judgment giving each party the title and possession of their share.
If the property is deemed indivisible and not subject to partition without prejudice to the owners, the court may appoint a special magistrate or the clerk to sale the property either at private sale or as provided by F.S. § 64.071, essentially by public auction to the highest bidder.  Money from the sale will be divided among the parties in proportion to their interest.  Florida Statutes indicate the conditions of sale specifically and the court must approve the sale.
It is very important that you have an experienced Jacksonville family law attorney representing your best interest in a divorce action where real property is involved.  Contact the Law Office of David M. Goldman, PLLC for a consultation.