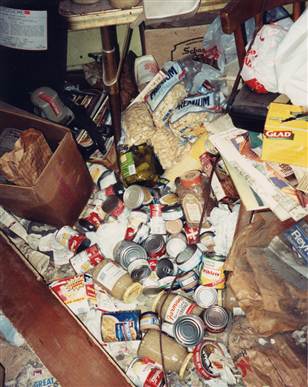 Florida is home to a vast majority of senior citizens. As with any elderly population, Jacksonville elders suffers from an array of physical, degenerative and mental health illnesses and disease. Among a newly recognized and growing condition in the elderly, is Hoarding. The International Obsessive-Compulsive Foundation estimates that 1 in 20 people hoard. As with any disease, hoarding has many serious implications regarding the health, safety, and even mortality of an afflicted individual.
As a Jacksonville Elder Law Attorney, I have heard many stories about the negative implications associated with this growing phenomenon. Experts say that seniors are prone to cluttering for a variety of reasons, including fear of loss, anxiety, depression, not knowing how to get rid of possessions, or even memories associated with specific items that hold no intrinsic value.
The risks of living in clutter are many, and can lead to more serious physical health problems, including slip and falls from papers and debris on the floor, threat of fire, health effects of mold and mildew, exposure to vermin from rotting food and trash, complications from eating outdated food and much worse. Clutter can also interfere with family relationships, and creates conflict.
As with diseases such as Alzheimer's and Dementia, often, family members need to seek professional help, including a consult with a Florida Elder Law Attorney who is able to provide advice, guidance, and legal options.
The Home Instead Senior Care network provides a list of signs that may warn families that an elder's clutter may be fast becoming a hoarding problem. These indications include:
• Piles of mail and unpaid bills.
• Difficulty walking safely through a home.
• Frustration trying to organize.
• Difficulty managing activities of daily living.
• Expired food in the refrigerator.
• Jammed closets and drawers.
• Compulsive shopping.
• Difficulty deciding whether to discard items.
• A health episode such as a stroke or dementia.
• Loneliness.
Don't wait until hoarding takes someone you love, educate yourself as to this growing and emerging elderly care concern.