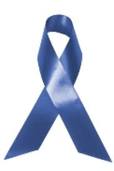 As a Jacksonville Child Custody Attorney, I often see cases involving child abuse and child neglect. I run into these issues primarily in cases involving termination of parental rights or simply child custody disputes.
Florida defines abuse as "any willful act or threatened act that results in any physical, mental, or sexual injury or harm that causes or is likely to cause the child's physical, mental, or emotional health to be significantly impaired. Abuse of a child includes acts or omissions. Corporal discipline of a child by a parent or legal custodian for disciplinary purposes does not in itself constitute abuse when it does not result in harm to the child.
When I run into cases involving allegations of child abuse I always tell my clients of the importance of reporting such abuse. Florida Statute § 39.201 defines when it is required to report child abuse, abandonment, or neglect.
To learn more about what Florida considers as child abuse and what you are required by law to do if you're aware of incidents of child abuse contact a Jacksonville Child Custody Attorney but if you ever find that you are being accused of these crimes or suspect that you will be charged, you should contact a Jacksonville Criminal Defense Attorney as soon as possible to help prepare your statements and/ or defend yourself. Sometimes we see charged like this that result from actions which are intended to change the child custody situation and may not be based on events that actually happened or can be substantiated.