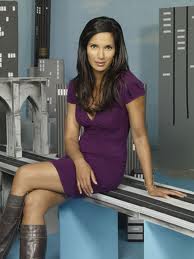 In the past few days reports have surfaced that Padhma Lakshmi, the host of Bravo's highly popular show Top Chef, is being sued for child custody by venture capitalist Adam Dell, the brother of Dell founder and billionaire Michael Dell.
It is being alleged that Mr. Dell, the father of one-year-old Krishna, only gets to see his child for a few hours a week.
Dell's lawyer stated they had no choice to go to court because Lakshmi "refused to negotiate a reasonable co-parenting agreement." Whereas, Lakshmi's rep accused Dell of being "more interested in garnering media attention" than the welfare of their daughter.
It appears as though Lakshmi and Dell are at the very beginning of a long legal battle regarding custody and visitation of their child.
If you are currently in a similar situation as Lakshmi and Dell don't hesitate to contact an Orange Park Custody Lawyer today.