Divorce is an unfortunate reality.  It happens to people of all walks of life from the average Joe to household names like celebrity couple Gwen Steffani and Gavin Rossdale.   According to TMZ.com, Gwen filed for divorce on Monday.  Gwen and Gavin are both successful musicians and have been married for over 13 years, but sources report that Gwen complained that Gavin was a cheater and was on tour with his band too often.  Gavin claims that Gwen spent time on the road, as well.  Reasons for divorce vary as much as the couples that get them, but there are a few reoccurring themes in divorce cases.  Financial issues, cheating, domestic violence, substance abuse, and simply growing apart are the ones I hear most often.  Whatever the reason, divorces are common, but knowledge about the process and rights each person has is not common.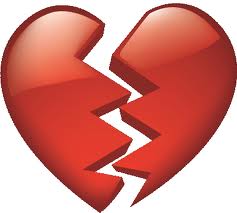 The process of getting divorced is legally simple.  What is complicated at times, is accomplishing the task.  The emotions that go along with the process can make matters difficult, especially where one party is being spiteful or is suffering from emotional pain that enhances the legal battle.  Pushing aside the emotions that come along with a divorce, the major issues to be decided are:
Child child custody and visitation (referred to as "time-sharing" in Florida)
Child support
Spousal support (alimony)
Division of marital property (equitable distribution)
Time-sharing is based on what is in the best interest of children.  A list of factors to be considered can be found in Section 60.13(3), Fla. Stat.   Child support is determined by a formula and is based on the parents' incomes and the children's needs, amongst other factors.  Spousal support (or alimony) is based on the length of the marriage, the parties' needs and ability to pay, and more.  MArital property (and marital debt too) is generally divided equally between the parties, but there can be a deviation from this scheme, depending on the circumstances.
For more information on your rights and responsibilities, and general information on divorce in Florida, contact the Jacksonville divorce lawyers at the Law Office of David M. Goldman PLLC at (904) 685-1200.  Initial consultations are free.  Our attorneys can help you navigate through the process, while protecting your rights.  Call us today to schedule an appointment.