As a Jacksonville divorce lawyer, I am familiar with how messy things can get in a divorce case. People tend to have emotional responses during divorces that can sometimes cloud their judgement. For instance, the Florida Family Law Rules come right out and tell us what financial disclosures must be provided to the other side, yet there will still be disputes regarding what information has to be provided. Oftentimes, the motivation not to provide information as required under the Florida Family Law Rules stems from spite. Divorces are understandably very emotionally draining and tough events to endure for most people. It is your divorce lawyer's role to help by being your legal counsel and help you make the best decisions in your case.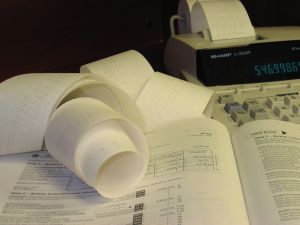 Rule 12.285, entitled Mandatory Disclosure, lists the disclosures that must be made, such as pay stubs, bank statements, tax returns, and more. There can be sanctions for parties that refuse to comply with the rules. You could end up paying your spouse's attorney fees associated with asking the court to compel you to comply. It is important to only refuse to produce the information if there is a valid objection to be made. Any objection must be timely. If your objection is not made five (5) days or more before the due date of the disclosure, your objection is considered waived.
Working with your attorney to quickly comply with the rules and time limits can save you time, money, and stress. At the Law Office of David M. Goldman, PLLC, we have experienced Jacksonville divorce and family lawyers that can help guide you through the divorce process with care and understanding. It is our pleasure to help with a stressful situation in your time of need. Call us today (904) 685-1200 to schedule a free consultation regarding your divorce case.