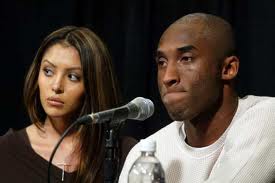 2011 has been a big year for celebrity divorces. Some of the most notable 2011 celebrity divorces include:
(1) Kobe Bryant and Vanessa Bryant,
(2) Arnold Schwarzenegger and Maria Shriver,
(3) Ashton Kutcher and Demi Moore,
(4) Taylor Armstrong and Russell Armstrong,
(5) Jennifer Lopez and Marc Anthony,
(6) Ashlee Simpson and Pete Wentz,
(7) Tony Hawk and Lhotse Merriam,
(8) Kim Kardashian and Kris Humphries.
Celebrity or not, if you're considering divorce and would like to schedule a free consultation contact a Jacksonville Family Law Lawyer today.